SSAWRN Academic Director Awarded 2016 IAHS-UNESCO-WMO International Hydrology Prize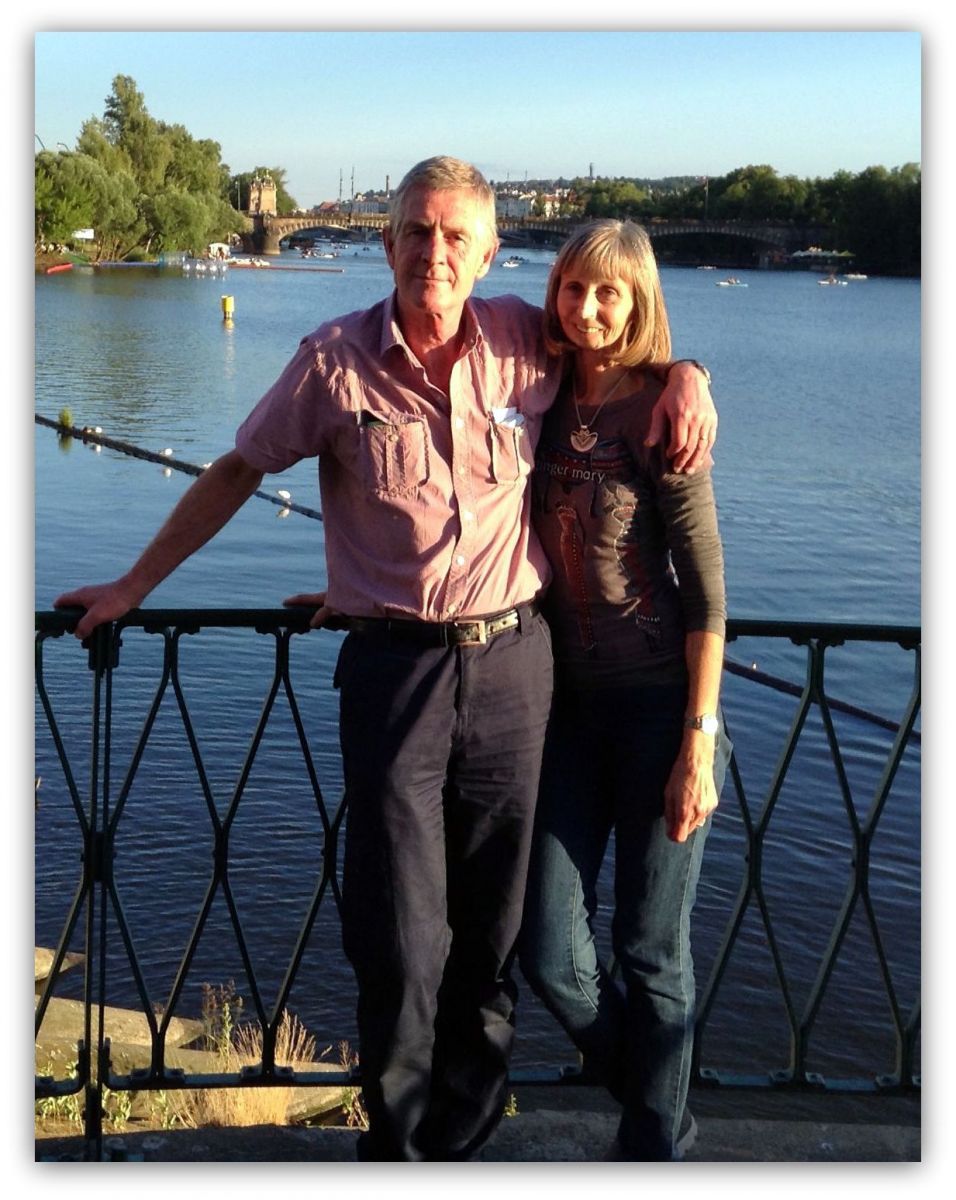 Prof. Denis Hughes in Prague with his wife Ros in 2015
The International Hydrology Prize is awarded annually by IAHS, with UNESCO and WMO, to two scientists who have made outstanding contributions to hydrological science. Since 2014, two medals have been awarded each year under the International Hydrology Prize: the Dooge Medal and the Volker Medal.
SSAWRN Academic Director Prof. Denis Hughes has been awarded the 2016 International Hydrology Prize Volker Medal. This medal honors a hydrologist who has applied his or her research and hydrological expertise to the benefit of society, in order to address issues of public interest and development.
Prof. Hughes received his PhD from the University of Wales, Aberystwyth in 1978, after which he moved to South Africa and joined Rhodes University in 1980 as a member of the Hydrological Research Unit, which later became the Institute for Water Research (IWR). He is Director of the IWR, a multi-disciplinary research department that focuses on hydrology, ecohydrology, environmental water quality and transdisciplinary approaches to water resources science. The main focus of Prof. Hughes' research has been on the development and application of hydrological and water resources estimation models, with a particular emphasis on their practical application in the southern African region. One of the key research challenges is the need to make estimations in data-scarce areas, and these issues have led to the development of practical methods for dealing with uncertainty in hydrological and water resources modeling.
Prof. Hughes has authored or co-authored more than 140 peer-reviewed publications, in addition to numerous contract research reports and consultancy documents. He has supervised a number of successful PhD and MSc students from various countries within sub-Saharan Africa. He served as the South African national representative of the International Association of Hydrological Sciences (IAHS) for a number of years, and as a Vice President from 2011 to 2015.
As well as working on many South Africa-based research and consultancy projects, Prof. Hughes has been actively engaged in developing hydrological science and practice in Sub-Saharan Africa, through participation in research projects (e.g. the UNESCO Southern Africa FRIEND group), international consultancy projects, as well as educational development projects, most notably as Academic Director of the Regional Initiative in Science Education (RISE)'s Sub-Saharan Africa Water Resources Network. In 2012, Rhodes University recognized his contributions to research through the award of the Vice Chancellor's Distinguished Senior Research Medal.