About RISE
The Regional Initiative in Science and Education (RISE) was established in 2008 to support scientists and engineers in sub-Saharan Africa pursuing master's and doctoral degrees through competitively selected, university-based research and teaching networks.
It was designed to strengthen science research and education in sub-Saharan Africa by increasing the population of qualified academic staff in the region's universities, with a longer-term goal of building STI capacity to stimulate economic development.
RISE was supported for a decade by grants from Carnegie Corporation of New York totaling $15.5 million, with an additional $27.5+ million* leveraged by the networks. Its successor initiative, the AESA-RISE Postdoctoral Fellowship Program, commenced in April 2017 when the African Academy of Sciences (AAS) was awarded a $2 million, three-year Carnegie grant. Please see RISE in Numbers for additional data.
(*Data on leveraged funds only collected for the six-year period from 2011-2016.)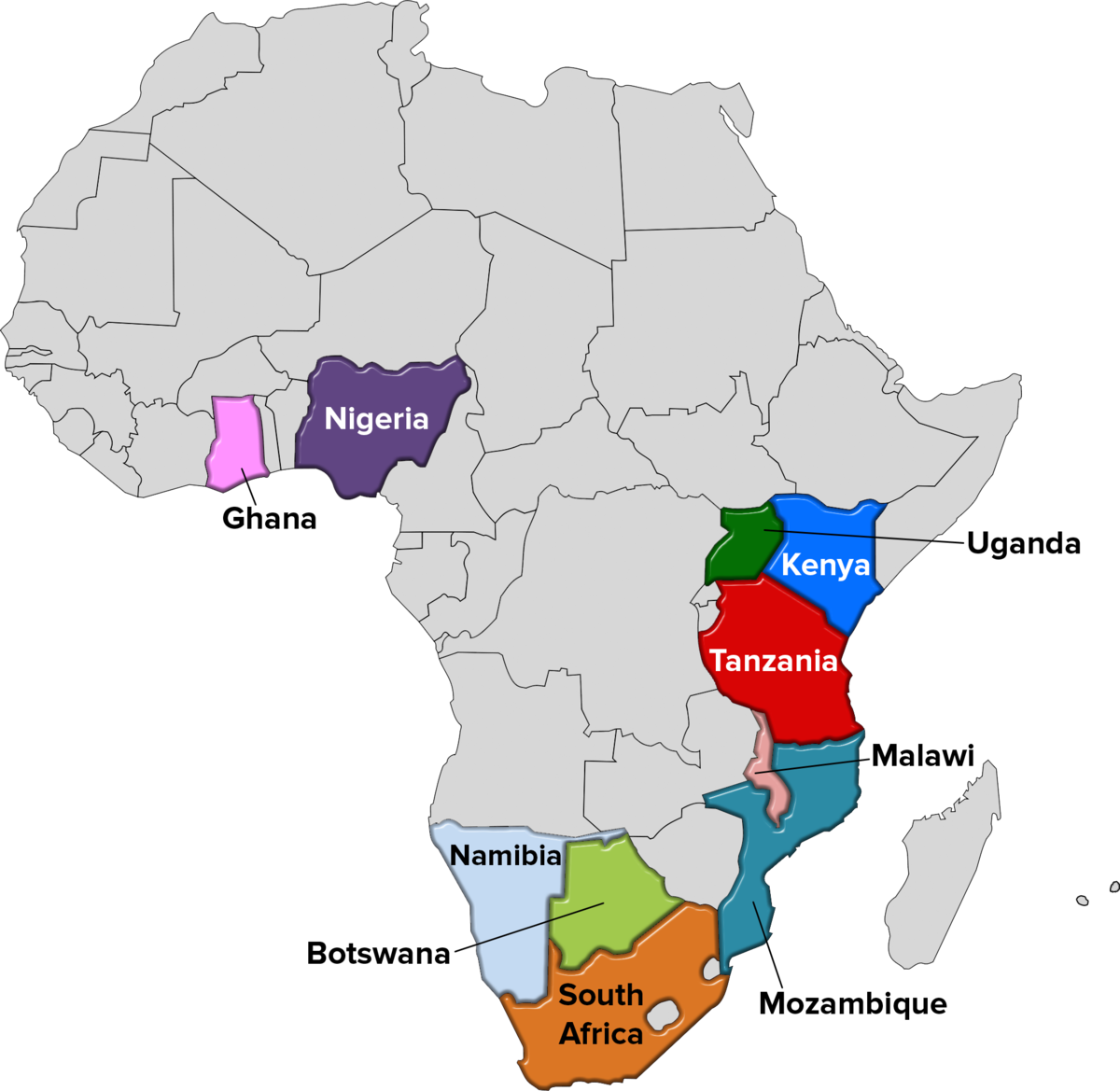 By early 2017, over 120 doctoral and master's degrees had been awarded to students from 18 different African countries, most of whom were employed by universities in their home countries; enduring partnerships had been forged among institutions and individuals; and the AAS, a longtime RISE partner, was poised to take over responsibility for the future of the program.
Want to learn more about the students, graduates, and staff? Check out 
our blog
!