Regional Initiative in Science and Education
The Regional Initiative in Science and Education (RISE), active from 2008–2017, supported African scientists and engineers to pursue master's and doctoral degrees through competitively selected, university-based research and teaching networks on the continent.
It was designed to strengthen African science research and education by increasing the population of qualified university academic staff, with a longer-term goal of building science, technology, and innovation capacity to stimulate economic development.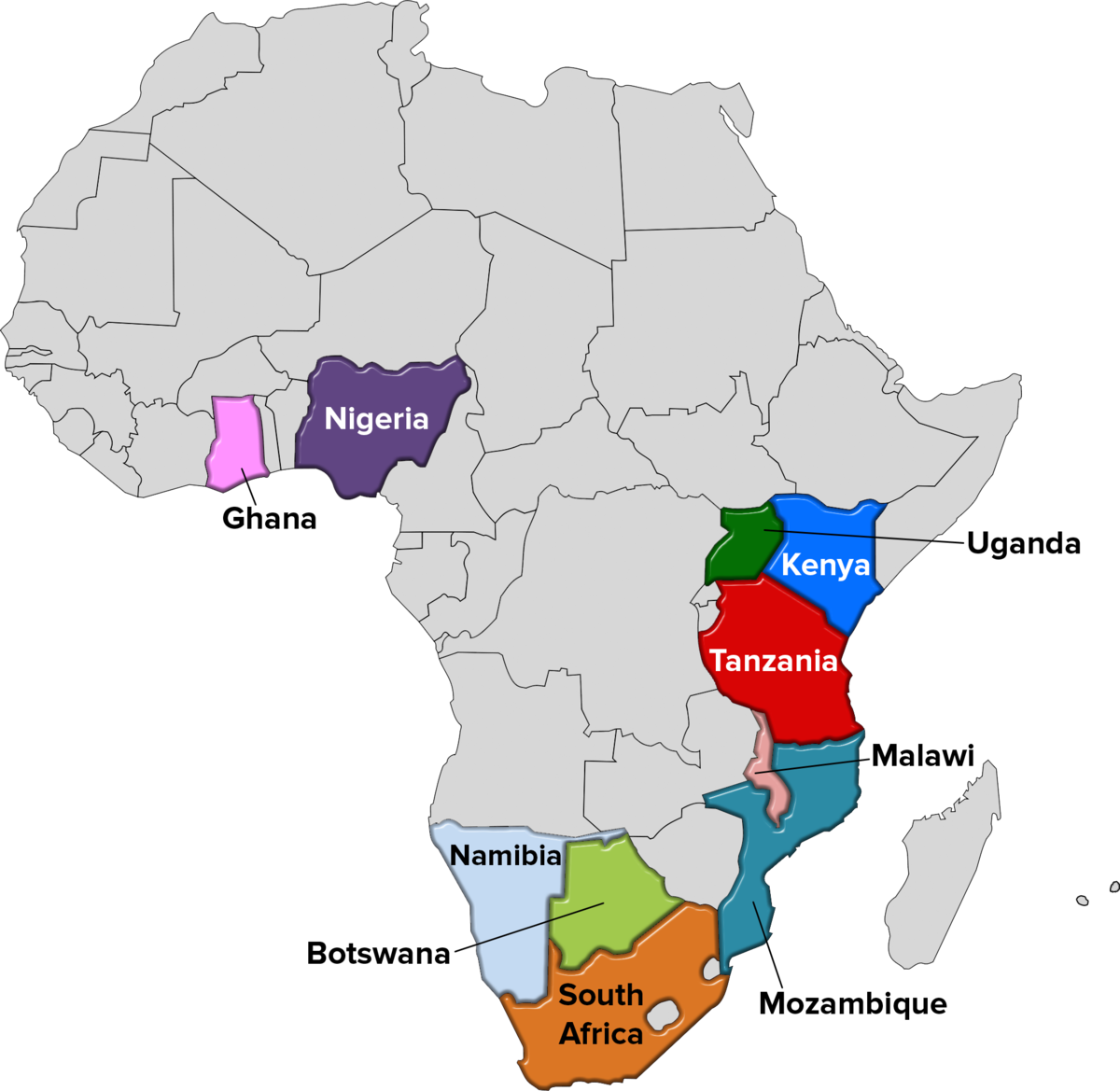 RISE received major funding support from Carnegie Corporation of New York from 2007–2016, with grants totaling $15.5 million. The total value of the program, taking into account funds leveraged by the networks themselves, was around $45 million.
By early 2017, over 120 master's and doctoral degrees had been awarded to students from 18 different African countries, most of whom were employed by universities in their home countries; enduring partnerships had been forged among institutions and individuals; and the African Academy of Sciences (AAS), a longtime SIG partner, was ready to take over responsibility for the future of the program.
RISE's successor, the AESA-RISE Postdoctoral Fellowship Program, commenced in April 2017 when AAS was awarded a $2-million, three-year Carnegie grant.
This successor initiative recognizes the importance of the period immediately following completion of the doctoral degree for an academic in Africa, where postdoctoral research support is rare. Seven researchers were awarded AESA-RISE fellowships, receiving funding to conduct postdoctoral research in Africa and visit partner institutions outside of Africa.
Want to learn more about the RISE students, graduates, and staff? Check out our blog!