Patrick Engeu Ogwang

RISE Degree(s)
PhD in Pharmacy and Pharmacology from Makerere University
Employment
Senior Lecturer in Pharmacy in the Faculty of Medicine at Mbarara University of Science & Technology in Uganda
Research Officer at the Natural Chemotherapeutics Research Institute, Ministry of Health, Uganda
Research
A news clip on a24Media highlights the research work being done by RISE-AFNNET's Patrick Ogwang and his colleagues
here
. Patrick
led an evaluation mission to Kenya
to examine the results of a school program implemented by Kenyatta University to protect schoolchildren and prisoners against malaria and other infectious diseases with natural extracts from
Artemisia annua
planted by the children and prisoners. The mission took place from January 13-25, 2014.
Patrick continues to meet with international visitors interested in his research on the usage of Artemisia annua tea to prevent malaria in communities and households. Last month he met with journalists from Austria, Katharina and Salisu, who wanted to learn more about his work.  They are preparing to make a film about malaria based on a book called The Fever by Sonia Shah.
Special Accomplishments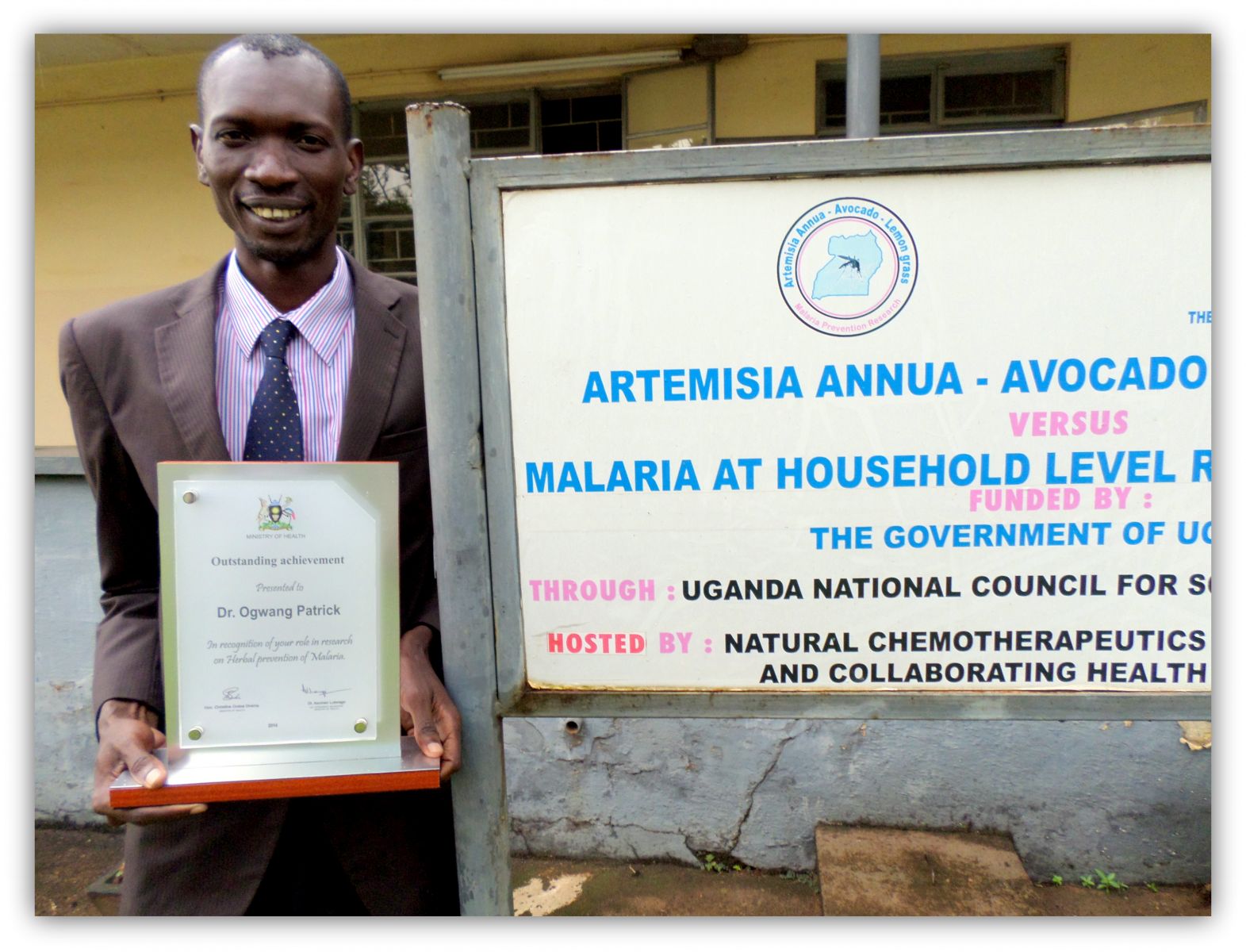 Dr. Ogwang is the Principal Investigator of the roughly USD 6-million-dollar World Bank Africa Center of Excellence at Mbarara University of Science & Technology. Read more here.
He received an award from the Ugandan Ministry of Health at its 20th Joint Review Mission on Wednesday, October 22, 2014 (photograph above) for outstanding achievement in research on the herbal prevention of malaria.